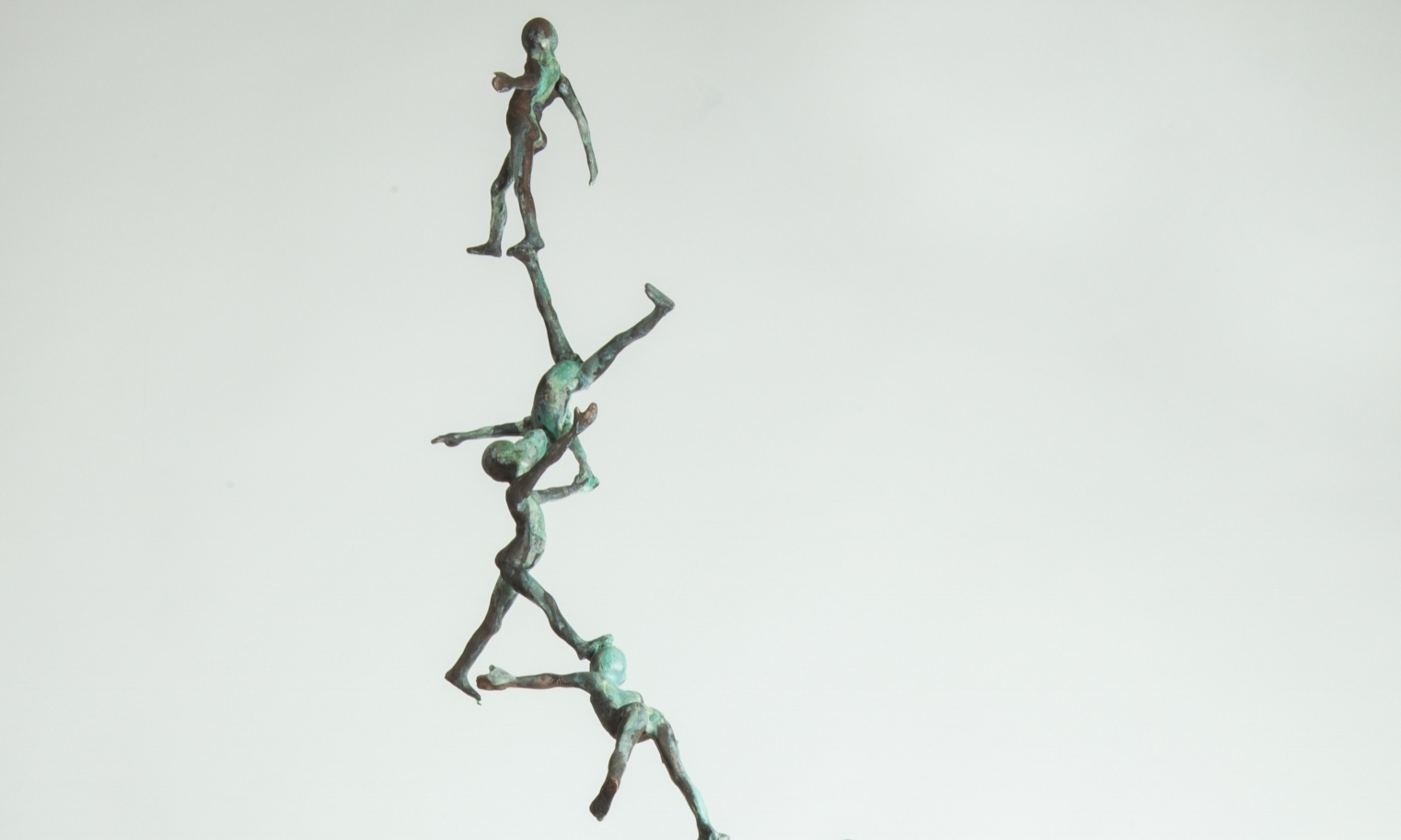 ABOUT
From the earliest work, the artist has been showing his interest in ethnic cultures, focusing on the issue of age and transition. The work of Jesus Curia shows a clearly defined and one of a kind visual language. Mostly it is the working technique, which have allowed him to create and preserve an unique signature. Tradition, modernity, and ethnics remains the three basic aspects in his artworks. Jesus Curia is always capable to catch the essence and capture it in his art piece. The body is the focal point in each of the sculptures. It is the subject of artist's study and research, the object that allows him to show his ideas and ideals. The men and women of Jesus Curia are private yet powerful characters. Through them, we can distinguish an existential research and a mysterious loneliness. Deeply viewing the sculptures, we can finally discover that these ancient characters tend easily to reflect our daily thoughts on modern world.
a PROPOS
Il montre dans son oeuvre un intérêt grandissant pour les sculptures ethniques ainsi que pour la transition, la métamorphose du corps humain s'opérant par le temps. Son travail se définit par un langage visuel précis, passant par des colonnes proches du totem toujours composées de figures humaines et allant jusqu'à une création de mutants modernes. C'est par sa technique unique du travail du bronze que Jesus Curia garantit sa signature artistique personnelle.
Ses oeuvres ethniques sont basées sur une tradition-futuriste dont Jesus Curia s'empare pour en retransmettre l'essence dans ses oeuvres. Le corps humain est le centre de son attention dans ses sculptures et ses recherches, c'est son médium de prédilection qui lui permet de développer ses idéaux et ses idées même abstraites en mystifiant les corps. Les femmes et les hommes de Jesus Curia sont des personnages forts, intimes, témoins de la recherche existentielle de l'artiste et d'une réflexion solitaire mystérieuse. Ces oeuvres sont le reflet des pensées philosophiques quotidiennes de l'artiste dans un monde moderne.